March 29, 2020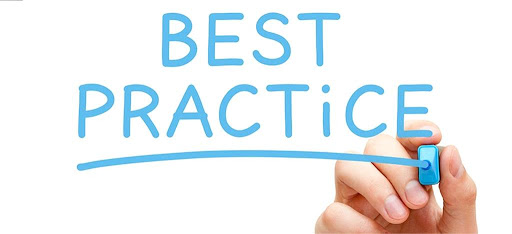 Here are some tips on having a great meeting:
1.  
High-quality headset and webcam:
Most laptops now include these. Headsets and microphones are necessary to prevent background noise and echoes, as well as to ensure adequate volume.  Here is the Camera I am using.  https://amzn.to/2UJtTad
2.  Connection checks:
Minimum suggested internet speeds are 20 mbs/download, and 10 mbs/upload. you can test your speed here for free https://www.speedtest.net/
3.  Professional background
Present yourself in front of a professional environment free of distractions, with adequate foreground lighting and minimum background lighting to ensure a visible face to the camera. or you can get a greenscreen for very little money.  https://amzn.to/2yigkHj
4.  Business casual or business professional dress
Dress appropriately for the meetings, as you would an in-person meeting.
5.  Practice
Write your Weekly Presentations and rehearse to ensure you meet the timing requirements of the meeting. Complete training and how-to video here  https://bakersfieldbusinessnetworkinggroup.com/how-to-share-your-screen-on-zoom/
7. Unmute only during speaking portions
In order to minimize distractions, mute yourself during non-speaking portions.
8. Create a Zoom Account
Especially in these times of social distancing, connecting with positive local business peers is important. Social distancing should not mean social or business isolation. So we hope you'll join us next meeting.