February is new member recruitment month and to help kick thing off in the right direction you will get 1 drawing ticket for every new guest (potential member) you bring to the meeting on Tuesday morning in the month of February and 1 bonus if they join with a payment in February as well.
Here is some information on the Mimi-Vacation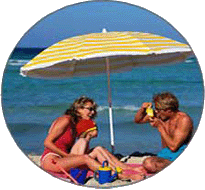 In order to redeem your certificate you must enter the full website including the html extension for the issuer of your certificate. You must also have the correct redemption code from the certificate and enter it in when prompted to do so.
Your Vacation Is On Us!
Enjoy your free vacation on us!
This package entitles two adults to enjoy 3 fun-filled days and 2 exciting nights of complimentary accommodations at their choice of one of the fabulous vacation destinations listed below.
Just take a look at all these wonderful vacation destinations you could visit while staying in high-quality accommodations provided by the hotels listed below.
This offer is offering you and a guest hotel accommodations in your choice of cities listed above. Your cost is a small $10 processing, postage and handling fee as well as hotel taxes, ranging between $7-$12 per night, based upon the city selected.
You will receive a reservation form in the mail to book your room. When you send in the reservation form, hotel taxes will be due at that time. Reservations must be taken within one year and booked 60 days in advance.
Valid for adults, age 21 and older.
Dates near holidays or conventions are usually not available with this special offer. Transportation, meals and room taxes are not included. Holidays, weekends and travel within 60 days require a surcharge.
Not valid for conventions or group travel. Only one brochure may be used per family, per city in any 12-month period.

Destinations 3 day/ 2 night
| | | |
| --- | --- | --- |
| Anaheim, CA | Hilton Head, SC | Ormond Beach, FL |
| Atlantic City,NJ | Honolulu, HI | Palm Springs, CA |
| Branson, MO | Lake Tahoe, NV | Poconos Mountains, PA |
| Charleston, SC | Las Vegas, NV | Reno, NV |
| Daytona Beach, FL | Myrtle Beach, SC | San Antonio, TX |
| Ft. Meyers, FL | Niagara Falls Area | Williamsburg, VA |
| Gatlinburg, TN | Orlando, FL | Puerto Vallarta, Mexico |
| | | Cancun, Mexico |
Or Enjoy 4 Days and 3 Nights at one of these locations:
* Puerto Vallarta, Mexico
* Cancun, Mexico
Hotel Information
All hotel accommodations are at 3-star national chain hotels such as:
* Ramada
* Radisson
* Holiday Inn
* Sheraton
* Best Western