---
This group meets every Tuesday morning at 7:30 am. Feel free to come to check us out.
Click Here to join our Tuesday Group
---
Classification – Security & Alarm Systems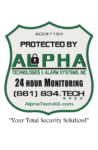 We can design, install and service any size security alarm system from a hardwired system to a wireless solution, from a loft apartment, single family home, small one door business to a multiple building campus.
We install security alarm systems as a retrofit or new construction.
Alpha Technologies & Alarm Systems
Call Us at 661-834-8324
---
Classification – Computer Repair
IT Support Services, Repairs, Network Support, Data Recovery, Virus Removal
When you call or stop by Bakersfield Bytes Computer Repair and Support, you'll find friendly, customer-focused IT assistance for all of your computer and networking needs near Bakersfield. From virus removal and antivirus software to on-site network support and computer repair, you can rely on our licensed and insured team of IT support experts. Bakersfield Bytes
Call Us at 661-496-5900
---
Classification – Advertising Specialties/ Promotional Products & Printing
We are the local source for all your printing needs form Business Cards to Banners we can print it all.
Promotional Products
5630 District Blvd #120
Bakersfield, CA 93313
Printing
Call Us at 661-633-1949
---
Classification – CPA
Helping business owners get to the bottom line.
Accounting, tax, tax analysis, efficiency consulting, real estate Property management trust accounting, real estate investment analysis, and personal finance. More Information
Call 661-342-0087
---
Classification – Junk Removal
We know not everyone has a pick up or the means to haul off junk, furniture, boxes yard trimmings etc.
Do you own rentals, Are you a Real Estate agent, Manage Apartments, Have Commercial Property
Or maybe just your own House Hathaway Junk Removal
Call Us at 661-549-9996
---
Classification – Real Estate – Residential

Kevin is both currently a Broker and Investor in Bakersfield, California, and has been investing for over 15+ years. He got his start in Real Estate in the Wholesale field and spent his first 5 years acquiring and marketing property's to investors in California. While Wholesaling properties he spent a portion of his career recruiting and training new investors in wholesale and rehabbing business.
Kevin Oliver
Call Us at 661-808-3444
---
Classification – Lighting
Lighting for outdoor events, weddings, trees, landscapes using low voltage, and patios is our specialty. We seek to add lighting ambiance that shows your style with functional beauty.Lighting In Style
Call Us at 661-327-7663
---
Classification – Heating-Air HVAC
Oasis is a well-known heating and air conditioning company in Kern County with a tradition of excellence. Our superb staff of team-players, meet or exceed on a continuous basis, our customer's as well as each team member's expectations. We are continually building our team members to raise the standard in the heating and air conditioning business in Kern County.
More Oasis Air Conditioning and Heating
661-322-COOL (2665)
---
---
Classification – Financial Advisor
Put on Financial Education workshops for clients, prospects and businesses. Help people NOT be in the group of the majority of baby boomers who do not have enough money to retire.
661-831-9791
---
Classification – Business Phones & Internet

Business Internet, Phone Services and Networking More
More Spectrum Business Services
661-395-3317
---
Classification – Auto & Home Insurance
Providing free quotes for home, auto,
life, renters,
and commercial insurance.
Focus on commercial auto insurance including: welding, plumbing,
electrical, Utility Trucks
661-324-8700
---
Classification – Health & Beauty
Ultimate Entrepreneur offers Outstanding Resources to Start a Business or Grow your Business Online. Besides many Business Resources, Additional Products and Services for Personal Development and Wellness are Available to Empower People to Create their Ideal Lifestyle. This enables a Successful Entrepreneur to Live a Balanced Life.
More
800-558-7951
Classification – Mobile Phones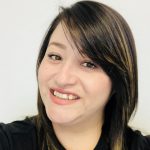 I'm your local T-Mobile for Business Account Manager, Nate Virrey
661-747-9217 More. . .
Right Start Mortgages
Classification – Residential Mortgages
Kitfox Designs
Classification – Website Design & Hosting
Oasis air & Solar
Classification – Solar
Click Here to join our Tuesday Group
Tim Williams and Associates Inc Digital Services
Offering a voip / texting APP for small business that allows immediate connection with clients. Giving clients the ability to grow their base through text marketing and voip phone service. Our App allows cell phones to still communicate with limited cell bars